Anne Boleyn. This woman had an intense life, and then Donizetti made an opera about it. Anna Bolena is one of four operas Donizetti wrote about Tudor and Elizabethan England that functioned in part as a critique of the contemporary Italian politics and religion. The MNOpera let me come see their dress rehearsal last Thursday; it was, as always, a consumate performance of skill and artistry. The following drawings are the result.
These actors stood still for longer and in better light than most of the others. I love how much fabric they used in this period. I love their gigantic pants and their tiny legs sticking out.
Henry VIII was a jerk.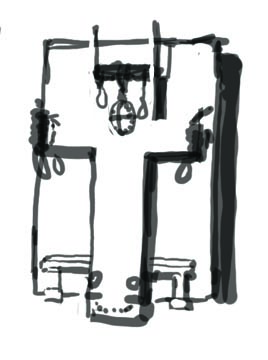 This is the cutest drawing of a torture device I've ever seen. It looks like a teddy bear with a smiley face strapped to the bottom of it. The device was less approachable in person.
Jane Seymore has doubts.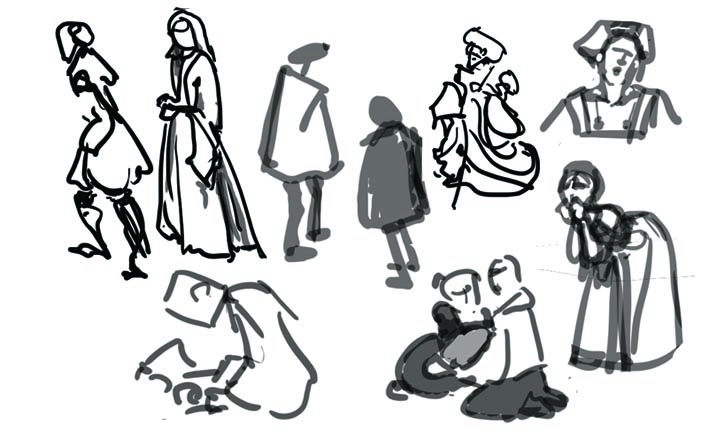 I just love their puffy gumdrop clothes! How did they do anything? I imagine them swimming through their shirts, and finding lost treasure and strange ecosystems.
Don't take my word for the puffiness of these clothes!See for yourself! This counts as double culture, because it's an Italian opera about an English queen. Triple culture, if you think about the choices that the MNOpera cast and crew have made in presentation. How can you miss that much culture? Obviously you can't. Go see it.
2012-11-11 05:52:00 UTC
blog comments powered by

Disqus